MarylandHealthConnection.gov Help

https://www.marylandhealthconnection.gov/
is the Maryland State-Based Health Insurance Exchange. Maryland Residents use MarylandHealthConnection.gov to determine eligibility and enroll instead of Healthcare.gov.
Please beware of "impersonator" websites that show up in your search results. They seem "official", but they are private enterprises. Your data may be sold and you will receive hundreds of calls and emails.
For our long-time clients, we in most cases are still attached to service your health insurance needs, year-round! This is at no cost to you, and the price is the same as it is on MarylandHealthConnection.Gov. We are paid by carriers to assist our clients and we are ONLY paid if we are designated as your agent in your account.
Joseph L. Covell – NPN#: 16623825
MarylandHealthConnection.gov is not meant for everyone. If your income (Modified Adjusted Gross Income based on your Federal Income Tax return) is too low or too high to qualify for the "Advance Premium Tax Credit (APTC)", known as a "subsidy", you may better off applying directly through the insurance carrier. We can help you do this through our secure carrier portals. If your income is too low to qualify, you may explore eligibility for the MA State's Medicaid. We can help or direct you to the right place, no matter the situation! Again, we do not charge any fees for our time or service!
Step 2: Go to "Find a broker" and click on the word "Broker."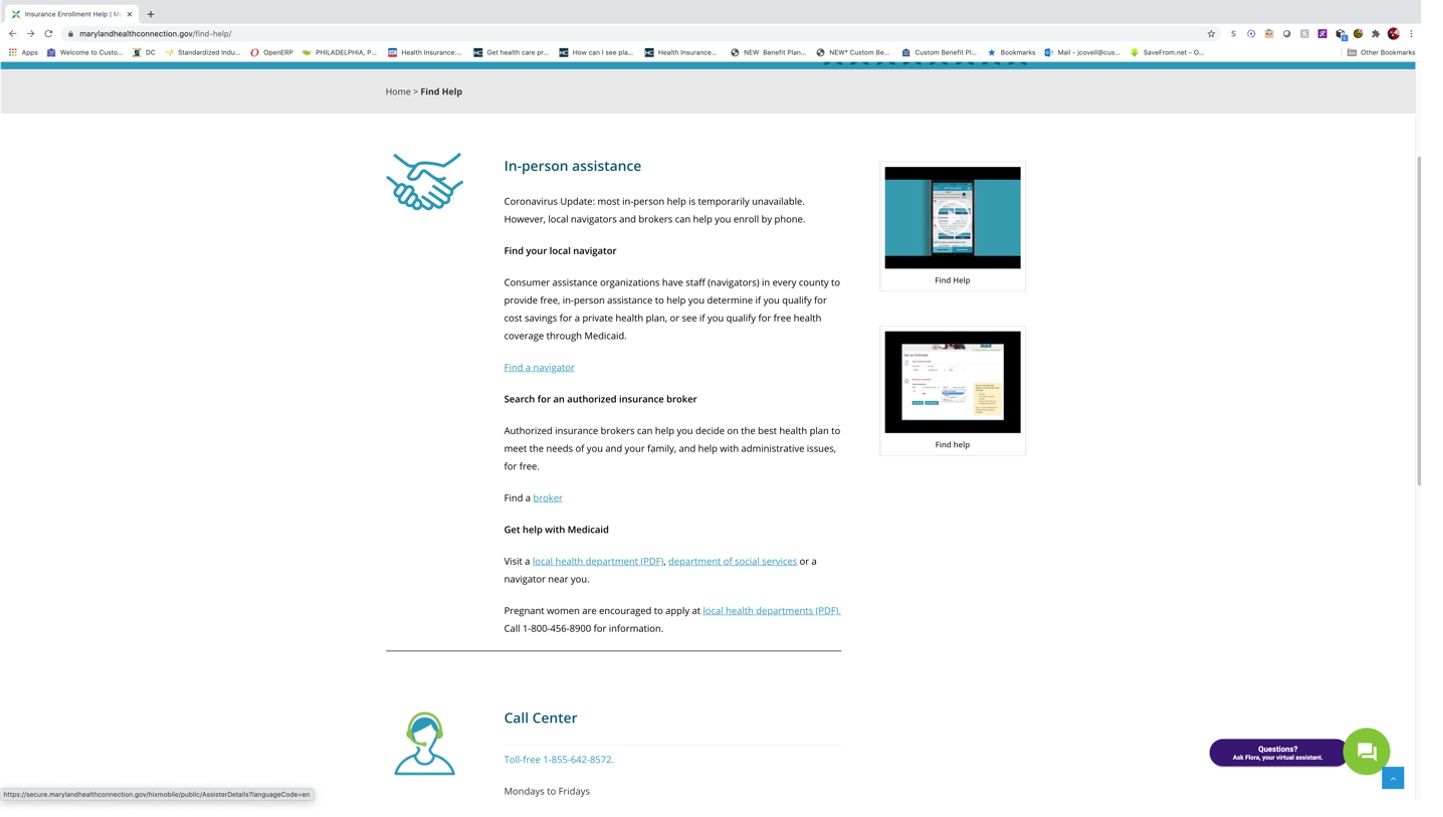 Step 3: Type in "Covell" to Find Joseph L. Covell and click on "Select" to choose Joseph L. Covell as your broker!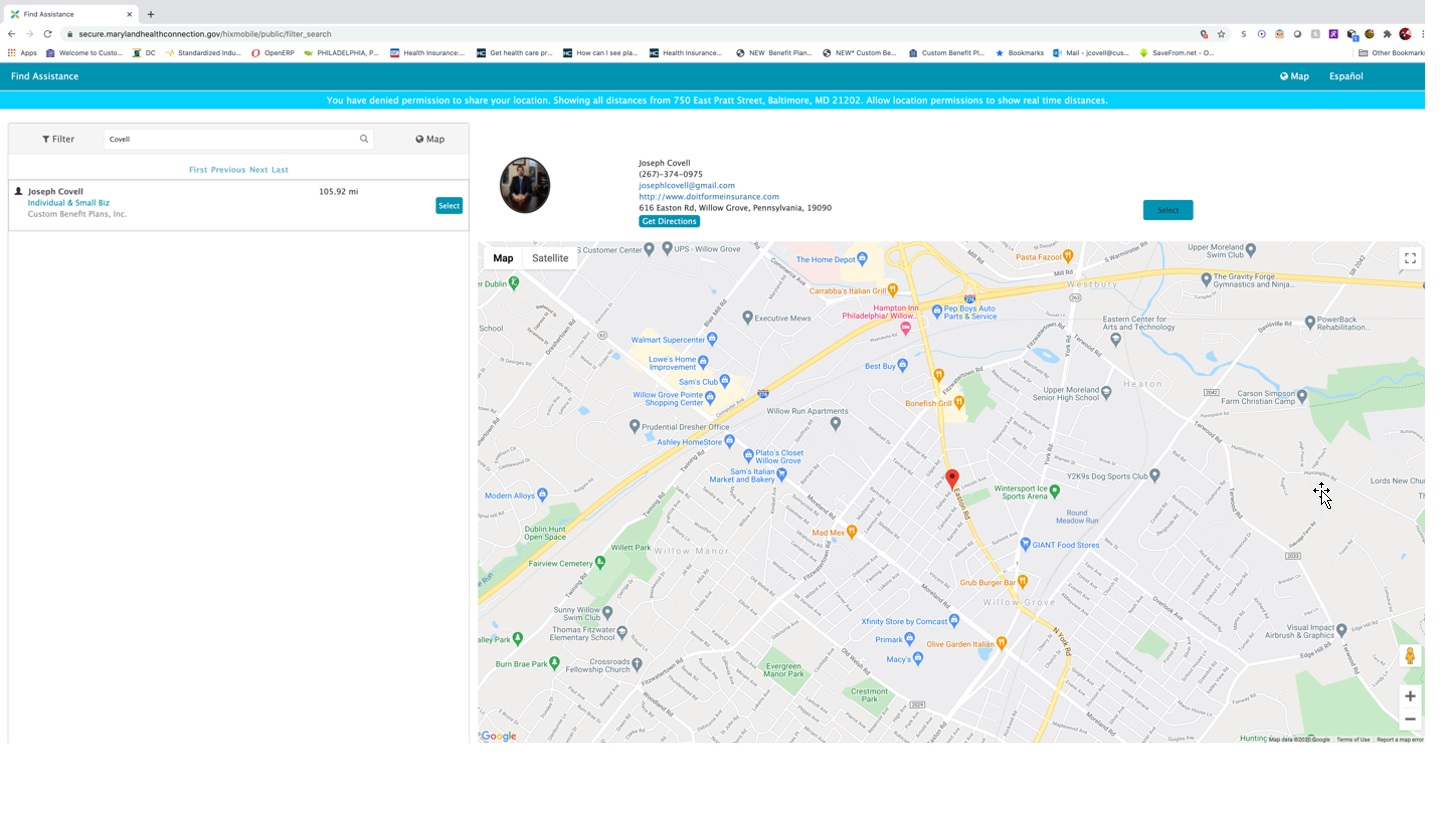 Step 4: Click either "Create Account" or "Login."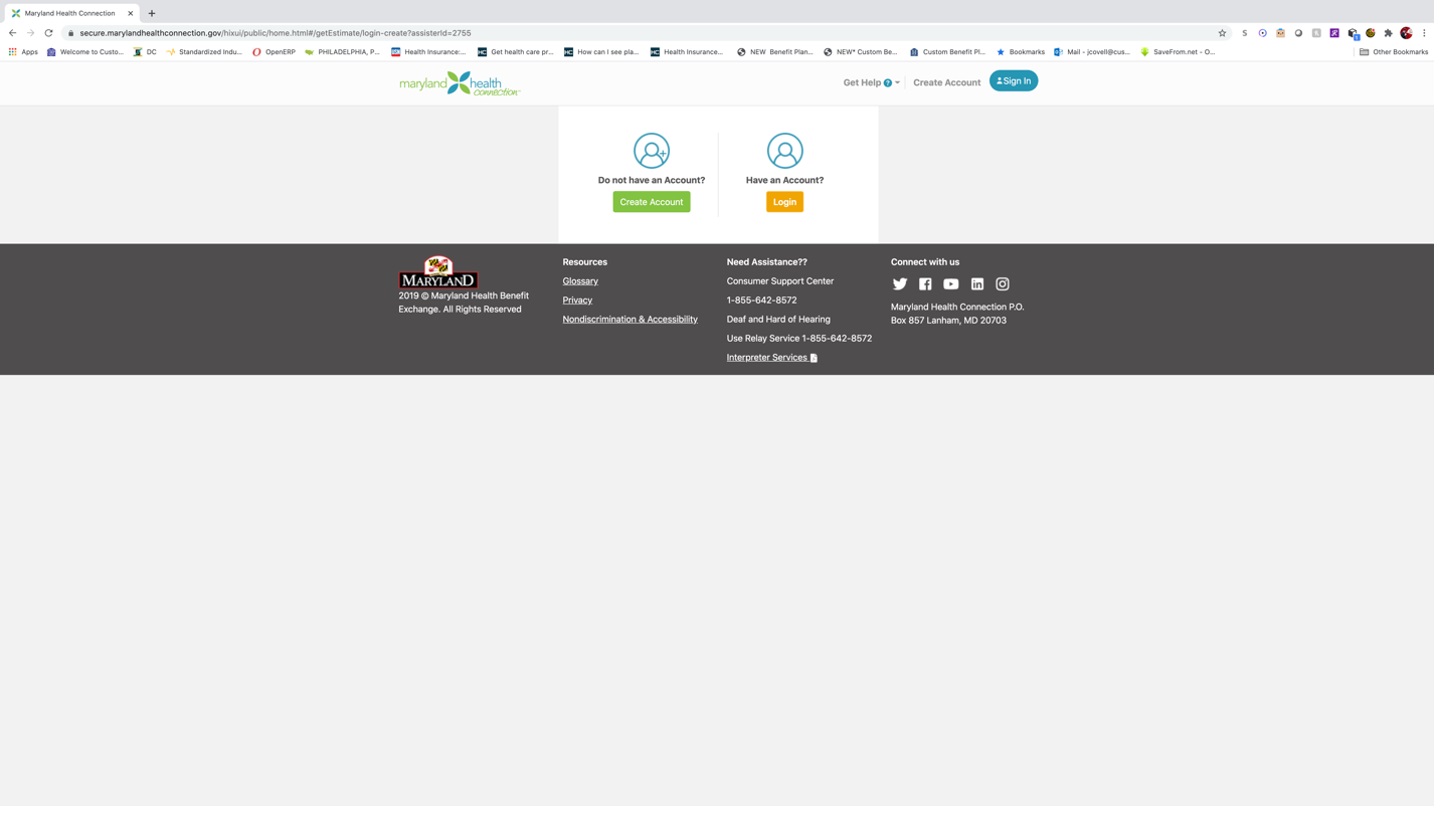 From this point you can either start or continue an application or have us do it for you! You will see everything that we do on your behalf, but only with your permission. You can always change your mind and restrict this access.
 Click "Maryland" in our footer under "Privacy Statements and Policies" to learn how we protect your data in complete compliance with MarylandHealthConnection.Gov