Final Days Before December 15th Deadline to Enroll or Change January 1st Coverage!
December 15th is the deadline for a January 1st start date for Off (direct to carrier) and On-Exchange (Pennie, GetCoveredNJ, Maryland Health Connection, Healthcare.gov, and other state-based exchanges) Health Insurance effective January 1, 2023!
February start:  If you enroll or make a  change after December 15th 2022 and before January 15th 2023, your effective date will be February 1st 2023.
Our services are free to you. We are paid by the insurance carrier to support you throughout the year if you choose Joseph L. Covell (search by last name Covell/npn 16623825) as your broker/agent on your Pennie.com, GetCovered.NJ.gov, MarylandHealthConnection.gov, or Healthcare.gov account, or if we helped you complete an application for off-exchange Direct-From-Carrier full-price coverage.
The Following pertains only to our clients enrolled in an Independence Blue Cross plan:
Independence Blue Cross sent the below email which led to questions. The e-mail is not necessarily correct (the client who received this email changed their plan on Pennie more than a week before the email was received), as IBX pulled the data, created the email and scheduled it to send before any recent updates were made. If you want to check that you are enrolled in the plan you wanted for 2023, text or e-mail us and we will respond ASAP. We do return voicemail, although text and email is the most efficient way to communicate as the deadlines are approaching fast:
The remainder of this email is repeated information:
If we connected regarding 2023 coverage, you need not read further. If we have not connected, in most cases, our clients were auto-enrolled into their same coverage for 2023. You can make changes to coverage up to the deadline of January 15, 2023 (Jan 31st in NJ). After January 15, 2023, for the most part "all enrollments are final," meaning no plan can be purchased or changed (income and other demographics of course can be changed year round which can alter your cost significantly so always come to us to discuss). You may still be able to get coverage after January 15th, if you experience a life event such as: losing work coverage, having a baby, get married, or those with household modified adjusted gross incomes below a specified level/percentage above the federal poverty line.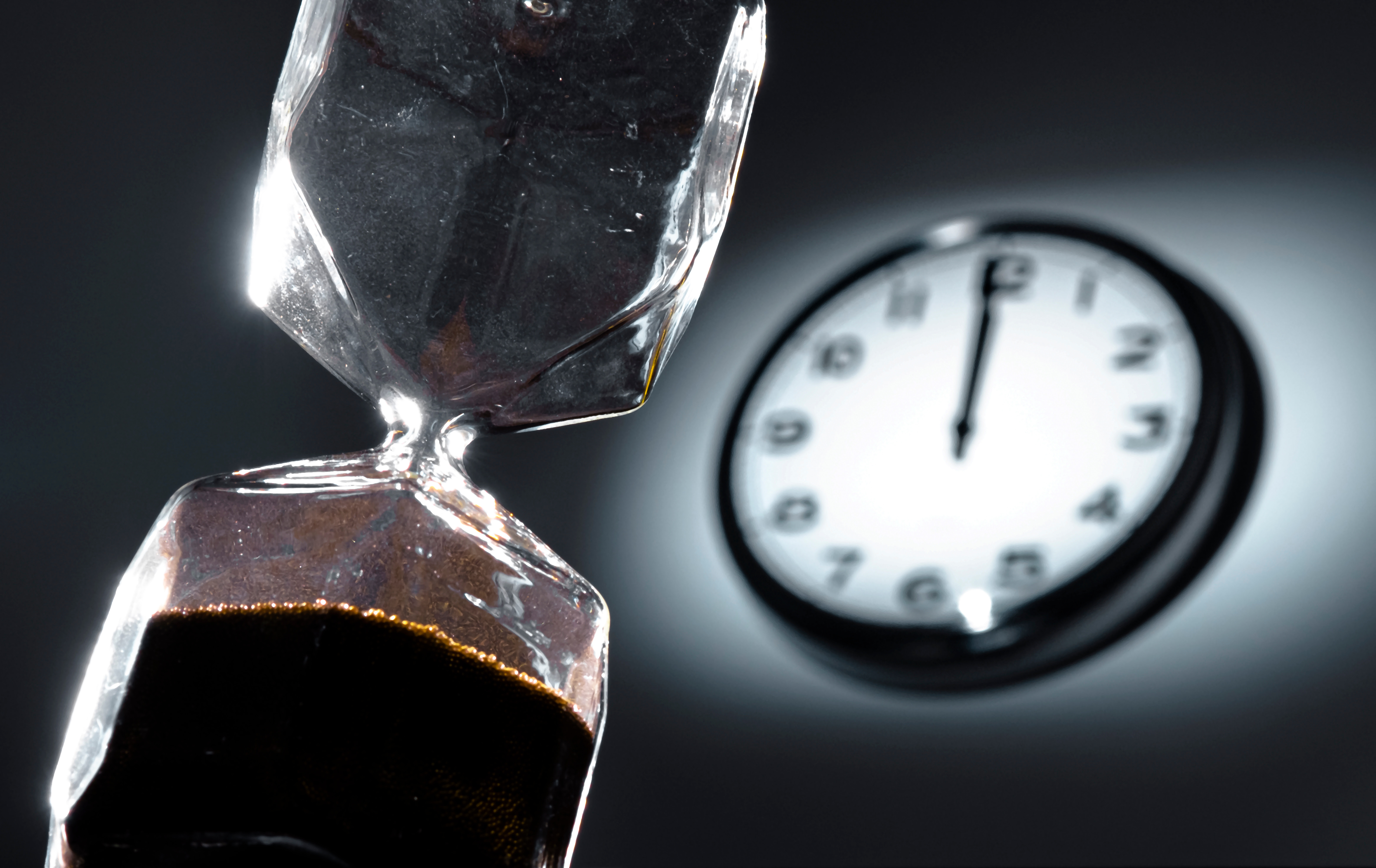 Pennie and GetCoveredNJ made the process easier for us to coordinate with clients, or those who would like to become clients (no fees or price increases for year-round service). With a few clicks you can add us to your Pennie.com, GetCovered.NJ.gov, MarylandHealthConnection.gov, and Healthcare.gov accounts.
For the rest of the states we service (those using Healthcare.gov), we continue our partnership with HealthSherpa to bring a streamlined application and document upload/tracking experience to our clients. Our main unique URL (please use this one or we may not be your broker) with them continues to be: https://www.healthsherpa.com/?_agent_id=joseph-louis-covell
After enrollment, keep track of communications from Pennie/GetCoveredNJ (or other exchange for non PA clients) as they request additional information – we can help if you alert us. Text a photo of letters or forward emails you need help with.
If you have a friend or loved one who needs help, feel free to pass along our contact information!
Our consultations can be done over the phone or video conferencing. The fastest way to get in touch with us is via text (267-374-0975) or email!.
If you are happy with your current health insurance plan and you don't have changes to report, in most cases, you can "passively" roll-over into the same or similar plan for 2023:  be sure to review the new price and all notices you receive from your insurance carrier and the Health Insurance Marketplace through which you are enrolled.  We can answer questions and get you set.
If you have updates to your application, we can help you make changes, then re-route to all available plans and prices.  If you want to switch carriers, plans or change price-point, now is the time.
If you simply want to make sure you're in the right plan without accessing and making changes to your account or want to independently explore 2023 Health Insurance options on Pennie, GetCoveredNJ, Healthcare.gov, or Maryland Health Connection, please click the button below:
For our clients who have Medicare, our Medicare resource page is full of valuable information as well as self-service quoting tools (you call us, we won't call you unless you request we do so), presented in an easy-to-follow format. Here's the short-cut: https://www.doitformemedicare.com
We do not offer every plan available in your area. Any information we provide is limited to those plans we do offer in your area. Please contact Medicare.gov or 1-800-MEDICARE to get information on all of your options.
For our clients who are in need of Individual and Family Health Insurance, help with Pennie, GetCoveredNJ, MarylandHealthConnection, or Healthcare.gov, we created an easy Health Insurance shopping and renewing experience. Quick Links:
If you don't use the Health Insurance Marketplace and instead enroll direct-with-carrier, your same plan will roll over to 2023 if you are up to date with payments.  If you want to consider a change and shop new options, just call, text or email!
We are here to help. Book a phone consultation through our Calendly link. You can select a time to have a phone consultation to discuss your 2023 Health Insurance choices.
Marketplace Health Insurance has undergone major changes over the last few years – some mid-year – with legislation beginning with The American Rescue Plan of 2021 and the Inflation Reduction Act of 2022.
The Affordable Care Act's "Family Glitch" was addressed in a White House Press Release from October 11, 2022. Click here to read! 
The Inflation Reduction Act will impact Affordable Care Act-compliant Individual and Family Plans, along with Medicare Plan Options, and extends to other economic and social sectors. White House Press Release.
Pennsylvanians and New Jerseyans are entering into the 3rd Open Enrollment with state-based health insurance marketplaces Pennie and GetCoveredNJ. Renewal information was updated by Pennie and GetCoveredNJ and is showing in most accounts, but not all.  We are here to help you make any changes and explore options.  We do not charge any fees, we're happy to facilitate completely (with client permission) or simply provide direction and advice.
Pennsylvania carrier options are almost identical in 2023, with exception of an expansion of Ambetter's network into Berks County. There are no new insurance carriers entering the PA Affordable Care Act-compliant market for plan year 2023.
Pennie Open Enrollment is November 1st to January 15th!
New Jersey will see the expansion of Aetna to the individual and family plan market! Joe can not recall the last time Aetna offered an individual product in New Jersey, so this is a surprising and buzz worthy addition to the NJ ACA marketplace.
GetCoveredNJ's Open Enrollment is November 1st to January 31st
Aetna will also be returning to Delaware, a state in which the carrier has a footprint in and has historically been very competitive. Another new-comer to the Delaware Marketplace will be Amerihealth Caritas (A sister company of Independence Blue Cross).
Delaware continues to use the Health Insurance Marketplace i.e. Healthcare.gov with Open Enrollment from November 1st to January 15th
For our Maryland Health Connection clients and those using Healthcare.gov, you will find some different plan and carrier options. Bright Health is leaving the ACA market completely. Four of the Big 5 Insurance Carriers are now back in the the ACA market and are expanding into new states and counties.
Maryland Health Connection and Healthcare.gov's Open Enrollment is November 1st to January 31st!
If you are not one of our clients already, here is a video explaining how you can work with us!
Do It For Me Insurance offers Life Insurance options through dozens of companies.  New for this year is our partnership with Ethos, a total game changer, offering a blazingly fast quoting and application process without the need of nurse visits to the home.  As you are completing the application, Ethos' platform is determining which of their 5 life products are right for you. Ethos offers exclusive products with Banner Life, Ameritas, and other high-rated life insurance companies.  Almost anyone can qualify for one of Ethos' products. Is Ethos the perfect fit for everyone — the answer of course is no, and in most cases they are not the least expensive option, which is why we always work with the top Life Insurance Companies Nationwide and highly-recommend the traditional Life Insurance process. However if you you're looking for a fast and easy process without the need of medical examination, than Ethos may be the perfect fit for you, and at the very least will give you an idea of what options and approximate prices are out there.
If you are healthy and don't want to pay for the ACA-mandated benefits that don't pertain to you, we may have alternatives worth considering. In our opinion the only realistic ACA alternative continues to be Short Term Medical Plans. The maximum length of a Short Term Medical Plan in PA remains approx. 12 months (360 Days). Click here to quote and enroll!
Short Term Medical Plans require that you answer medical questions, and if not answered truthfully claims can be outright denied when an incident occurs which can be tied to a pre-existing condition.  Although this is far from perfect, for those qualified it can provide protection of  income and assets against catastrophic medical bills with high lifetime maxes (again not ACA compliant) of  $1 and $2 Million Dollars.  This is not an iron-clad stop-loss (as are ACA compliant plans), but it's better than going uninsured.
For further protection it can be paired with UHC's Health Protector Guard for a more comprehensive package! Quote UHC Options Now (I recommend a higher deductible Short Term with a Health Protector Guard option that fits your budget).
There is nothing better than the security of an Affordable Care Act Compliant Plan, in spite of limited networks at the lower price points and benefits that vary from area to area. ACA-compliant plans are required to have yearly out of pocket maxes and cover pre-existing conditions for stated benefits.
If you have not in the past qualified for financial assistance through the Federal Subsidy/APTC program (due to having a high modified adjusted gross income), you might want to take another look, as subsidies will remain higher than usual for 2023 and the perceivable future — for example, we have assisted many clients in their 60's with modified adjusted gross incomes exceeding $200,000, and found them eligible for hundreds of dollars per month in federal subsidy dollars/ applied tax credit (APTC).
Please be careful of the junk "health plans" being sold by mass-telemarketers, completely disguised as health insurance. Read the fine print. "Health Plans" are not, by definition health insurance and will not catch you if you fall.  You best protect your income and assets with health insurance that includes a federally-mandated STOP LOSS.  Be cautious of organizations out there that use terms like Private Insurance and Private Exchanges – you see and hear from them on social media applications, online community groups, community events, and all those calls and e-mails from forms you may have filled out online.
Aside from the alternatives above, we still have health insurance available through a few local and national associations, so for those not eligible for the subsidy and in good health may have more un-traditional options!
In most states it is STILL very hard to compete with the overall value and network access of the local Blue Cross Blue Shield, and in most states we have access to the local Blue!
Ambetter, Oscar, Aetna, Cigna, Anthem Blue, United Healthcare and Molina are continuing to expand nationwide and are offering competitive options in existing and new markets. Do it For Me Insurance assists consumers in many states, so feel free to shop all offerings right on our website. 
If you or someone you know needs a Medicare Advantage or Part D Prescription Drug Plan click here!
During this busy time, we will make every effort to quickly return your call if you leave a voicemail.  Feel free to text or email to schedule a call!  [email protected] or text 267-374-0975.
DoitForMeInsurance and Joe Covell also handles your Dental, Vision, Life, Home, Auto, Group Health, and Business Insurance Needs! Shop everything on our website!
Click Here for a FREE No-Obligation Home/Auto Quote!
There are 76 days for most states (beginning Nov 1) to find a 2023 health insurance plan for you and your family! If you still need 2022 coverage you may be able to get it with a Qualified Life Event. Short-term options are available and can begin as soon as tomorrow
Click Here for affordable short-term plans.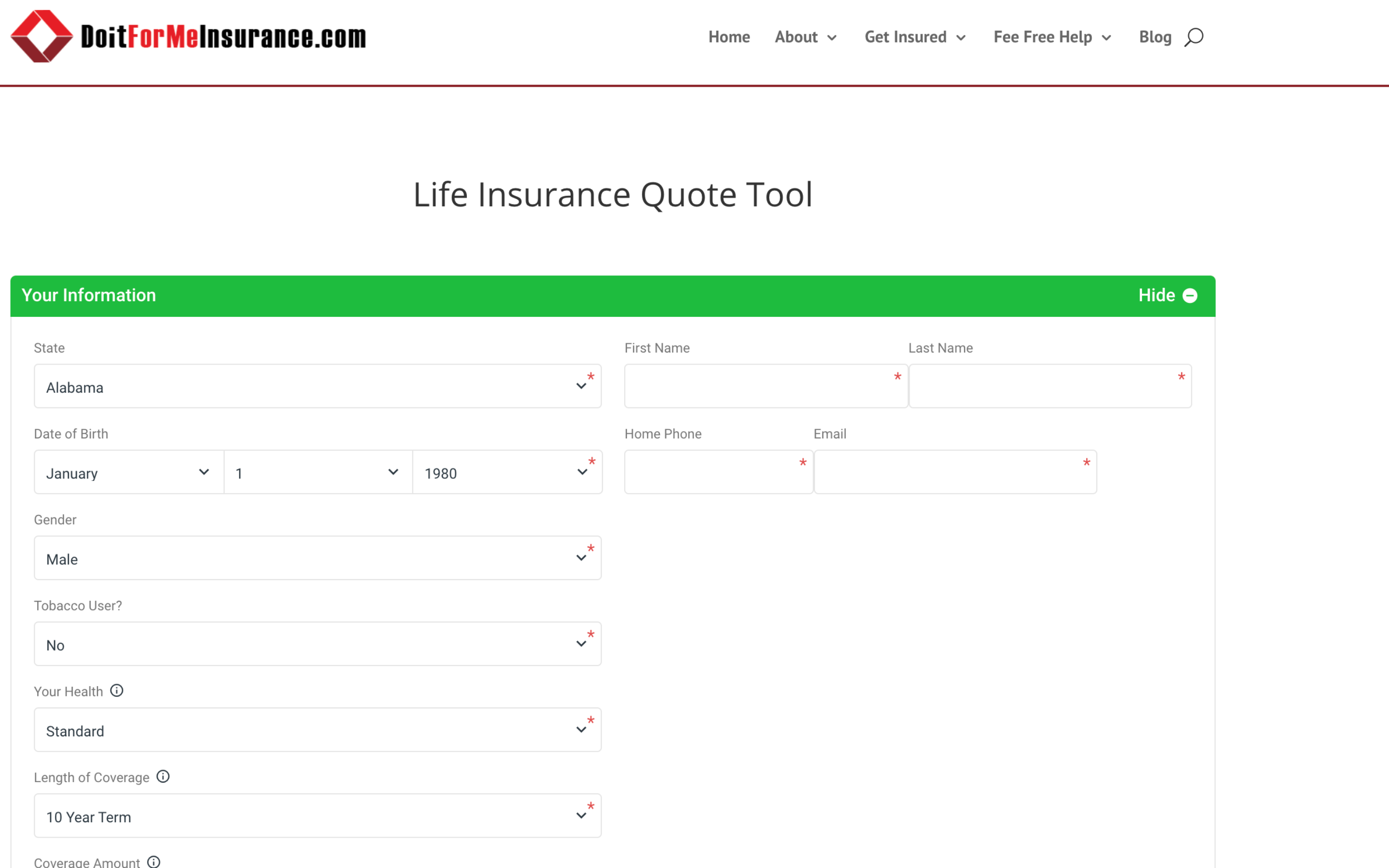 Contact us to explore all your insurance options, or to book your November phone appointment. Enrollments can be done over the phone, e-mail, text, or if you prefer to complete an application and enroll on your own, you can select "Jospeh Covell" (National Producer Number 16623825) as your broker on Pennie.com, Getcovered.nj.gov, MarylandHealthConnection.gov, or by entering his National Producer Number on Healthcare.gov, so we can assist you year-round. Office appointments are available upon request.  Our Willow Grove, PA office is COVID-19 complaint with all CDC safety precautions. We are a certified Independence Blue Cross #SafeEnrollmentSpace for both over and under-65 communities!  Please email [email protected] or call/text 267-374-0975. If we don't answer, please text or voice message your name and contact information. You are important to us.
We Handle All Forms of Insurance (Home and Auto only PA, NJ, and MD). Visit our brand-new site for state-of-the-art quoting tools, our blog of past newsletters, and much more information!
Independence Blue Cross (Philadelphia, PA Region) recommends an accident, critical illness, or hospital plan to expand your coverage. These are plans that PAY YOU directly (or the provider) when unforeseen events occur, similar to Aflac (we offer them too) but endorsed by Independence Blue Cross. For example, it would help with lost wages while out of work.  These plans are offered through Lifesecure and are available in most states. Click our easy to use link for more details and pricing
We are certified for: Pennie.com (PA), GetCoveredNJ (NJ), Maryland Health Connection (MD), and many Healthcare.gov states. If you currently have an account and want to designate us as your broker (if we aren't already tied to you), here is how you can do so, at no cost to you what so ever!
We are not in Financial Planners in the sense that we do not advise, recommend, or sell anything that requires a securities license. We do however work with Indexed and Other Fixed annuity, life, disability, and long term care products. Simply put we don't work with products that are tied to the market. Since the pandemic we have many clients asking us for life insurance options as well as fixed annuity products that do not lose money when the market underperforms. We work with a team whose vast years of experience allows them to specialize in our clients unique needs.
We are a one-stop-shop for all insurance.  If you would be interested in a no-obligation-to-buy and completely fee-free consultation via phone, zoom, or in-person, feel free to contact us anytime, all of our contact info is at the very bottom! E-mail [email protected] for promptest response.
Joe and Robyn are sincerely grateful for your continued support of our small business.
Joseph L. Covell
PA, NJ, DE, MD, FL, MI, GA, SC, VA, OH, TX, and most other states Licensed Health, Life, Disability, Property, and Casualty Insurance Broker
Custom Benefit Plans, Inc.
Source Insurance Group
www.doitformeinsurance.com (formerly www.myobamacarebroker.com / www.mytrumpcarebroker.com)
Cell: 267-374-0975
Fax: 215-830-0908 (attention: Joe Covell)
E-mail: josephlcovell@gmail.com
Robyn Barto
Licensed Health and Life Insurance Broker
www.doitformeinsurance.com
Cell: 267-885-8823
Fax: 215-830-0908 (attention: Robyn Barto)