Only Two More Days Left of the
Medicare Annual Enrollment Period!
Joe Covell and Do It For Me Insurance (doitformemedicare.com and doitformeinsurance.com) handle a variety of Medicare Supplements, Advantage Plans, and Part D Prescription Plans. We work with nearly every carrier in Pennsylvania and many other states! There is never a fee for our service. Our direct line is 267-374-0975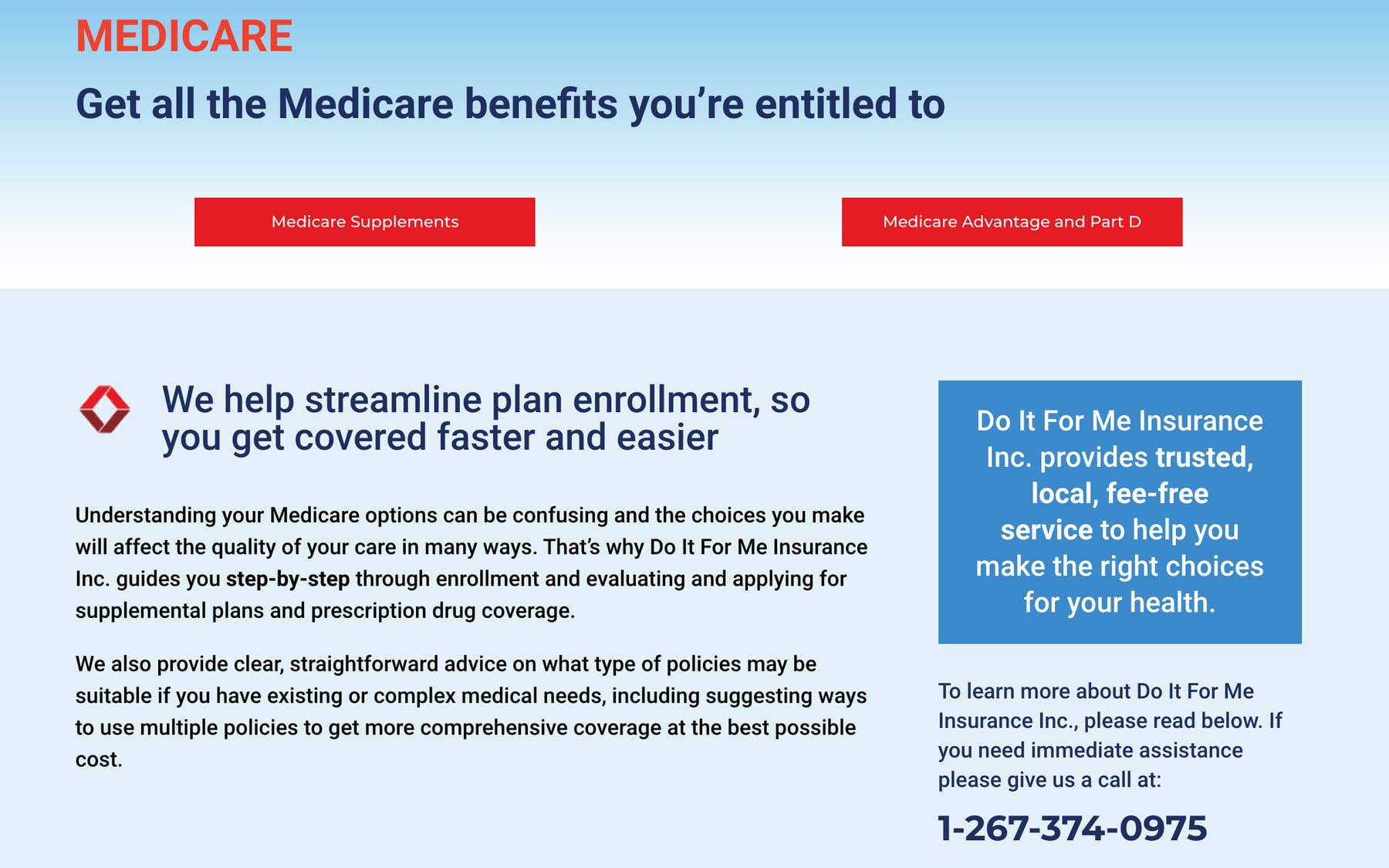 If you are interested in a free review of your current coverages, you e-mail us at [email protected] with the best way to contact you or simply give us a call anytime at 267-374-0975!
You can also book a time to talk to Joe Covell here!
Here are some helpful quoting tools we have that will show you some of the carriers we work with (this is not a complete list of carriers we represent).
Medicare Supplements (MediGap)
Our office is located at 616 Easton Rd. Willow Grove, PA 19090 and we do accept in person appointments, as well as phone consultations, and even zoom/video conferencing.