Annual Enrollment Period (AEP) 2024: Your Guide to Navigating Medicare Plans with Confidence!
At Do It For Me Insurance, our commitment is to help you navigate the intricate realm of Medicare Supplements, Advantage Plans, and Part D Prescription Plans. Leveraging our expertise and strong, working associations with most carriers in Pennsylvania and other states, we provide you with guidance and Fee-Free Service. For personalized assistance, contact Joe Covell (Your Current or Past Broker) at
Medicare Compliance requires brokers and agents to include this disclaimer: "We do not offer every plan available in your area. Currently we represent 14 organizations which offer 108 products in your area. Please contact Medicare.gov, 1-800-MEDICARE, or your local State Health Insurance Program (SHIP) to get information on all of your options."
*As mandated by Medicare, we must provide this statement. However, fulfilling this requirement can be challenging due to our operations across multiple states. For illustrative purposes, we will utilize Montgomery County, Pennsylvania, where our headquarters are located.
At Do It For Me Insurance, we go beyond being insurance brokers. We pride ourselves on being your reliable partner, simplifying and demystifying the complex realm of Medicare plans. Our goal is to make it easier for you to understand and access the coverage you need.
Our Medicare Basics presentation is on YouTube with updated 2024 information. No matter how long you have been on Medicare it can serve as a refresher! We appreciate your valuable feedback! Kindly leave a comment, like, subscribe, and share with others who may find it helpful. Your active participation is immensely valuable to us! Engage with us and stay connected for more important updates.
Discover the Best Medicare Plans for You!
Thank you for taking the time to read this newsletter. We hope you're doing well and staying healthy. As trusted partners of MOST leading insurance carriers in PA, NJ, MD, DE, and more, we're reaching out to offer our assistance regarding Medicare Plans. We're excited to announce the upcoming launch of our brand new Open Enrollment 2024 Resource Page. Discover efficient ways to shop or renew your current coverage with ease and confidence. Stay tuned for the latest updates!
Whether you're our current client, were referred by an insurance carrier, or connected with us at a community event, we're here to provide you with valuable information and support.
We understand that choosing the right Medicare Plan(s) can be overwhelming. That's why we're offering you a no-fee review of your current coverage, even if we aren't your current broker. We are dedicated to helping you find the perfect plan that suits your needs and ensures comprehensive coverage.
Why choose Do It For Me Insurance for your Medicare needs?
1. Trusted Expertise: With years of experience and extensive knowledge of the insurance industry, we are well-equipped to guide you through the process of selecting the right Medicare Plan.
2. Comprehensive Coverage: Our partnerships with reputable carriers enable us to offer a wide range of Medicare Plans, ensuring that you have access to the best options available.
3. Personalized Service: We believe in building strong relationships with our clients. When you work with us, you can expect personalized attention and assistance tailored to your unique requirements.
Don't miss out on this yearly opportunity to review your current coverages and discover or maintain the Medicare Plan(s) that provides the best value for you. To begin, kindly respond to this email and let us know the most convenient method of contact. You can also call or text. We offer a new digital assistant across all our pages, which can assist with answering general questions. Given the novelty of this technology, please limit your inquiries to the routine regarding Medicare. Also, for those wanting to be independent, the digital assistant will help you access one of our secure online enrollment platforms, depending on what you request.
Remember, you may unsubscribe at any time. Typically, we only send out our yearly newsletter and a few reminders as the December 7th deadline approaches.
Thanks once again for considering Do It For Me Insurance. We're excited to help you with your Medicare Plan needs!
Warm regards,
Joe Covell
Robyn Barto
You can also book a time to talk to Joe Covell here!
Utilize our quoting tools that showcase a selection of our partnered carriers. Please note that this list is not exhaustive, as we represent even more carriers. Explore now for a seamless quoting experience!
Medicare Advantage and Part D Plans
Our office is located at 616 Easton Rd. Willow Grove, PA 19090. We do offer in-person appointments, as well as phone consultations, and zoom/video conferencing.
Every October, we send a letter to our valued clients – a gentle reminder to review options for the upcoming year. If you're not currently working with us but interested in exploring options, or if you know someone who could use our help, please know that we're always here, ready to welcome new clients!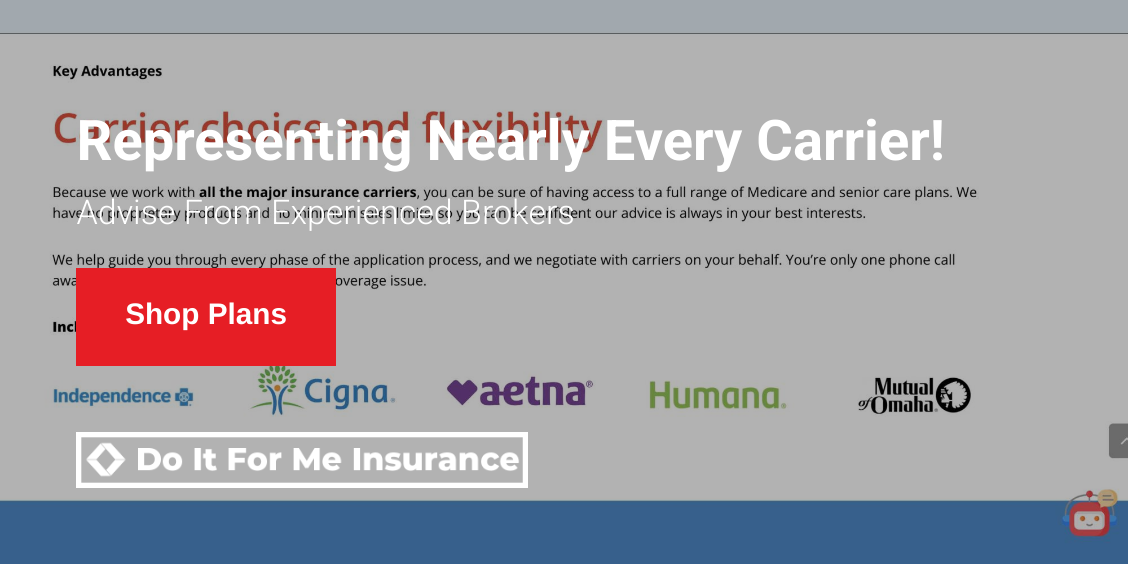 If your address has changed or if you are not currently receiving               our annual letter but would like to, please contact us so that we can include you in our mailing list. We would be delighted to keep you updated with the latest news and events.
We make every effort to work with all the pertinent insurance carriers, there are certain plans and carriers that independent brokers are not authorized to offer. These plans are often institution-specific. Nonetheless, We are ready to aid you in comparing all available options.
In an effort to find goods and services that might be beneficial to our clients we are now proud partners of HandsFree Health, bringing you an exceptional HIPAA Compliant alternative to Amazon Alexa – WellBe! Enjoy an exclusive discount on HandsFree Health EStore products by using the Sponsor Code "CUSTOM". Experience the convenience and benefits that WellBe has to offer! Upon checking out make sure to also enter the Promo Code "Covell" to get the most savings possible!
If you come across a solicitation with promises that seem "too good to be true" and you want to investigate further, or if you simply want to discuss and compare your current coverage and other options, we are always here to assist you.
Your satisfaction and access to products that cater to your needs are of utmost importance, regardless of whether you are currently our client. The same applies to any family or friends you refer!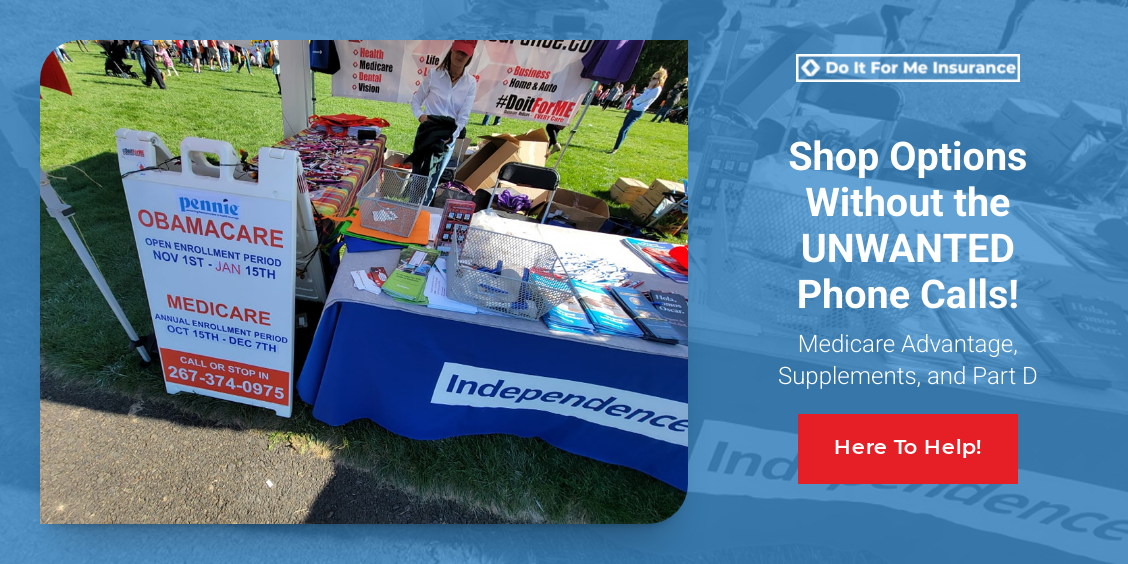 We specialize in comprehensive insurance solutions. If you're seeking a second opinion or looking for a quote on any coverage, don't hesitate to reach out! Attached below is a brochure we've been distributing at local community events.