Happy Thanksgiving Weekend!
We wish everyone a Happy Thanksgiving Weekend! As you shop Black Friday and Small Business Saturday, don't forget HEALTH INSURANCE! The deadline is December 15th for January 1st coverage, and January 15th for 2021 Coverage (Jan 31st in New Jersey) and Medicare (December 7th).
We apologize that Robyn was difficult to reach – she is temporarily filling a suddenly-vacated position for our general agency. Please call or text Joe at 267-374-0975 if you need enrollment help ASAP. Robyn will be available soon to help you with post-enrollment documentation, fine-tuning income estimates, understanding your network, specific benefits based on your needs, trouble-shooting the binder payment process, and any carrier-related issues.
Income, age and household size-based subsidies, although not as high as they are in 2021, will continue to remain at a comparatively all-time high due to The American Rescue Plan. We can help you connect.
Independent insurance brokers that research and sell ALL worthwhile products are as Small Business as it gets! At Doitformeinsurance.com, our services are 100% free to you (no fees and no price differences). We are paid by the insurance carrier to support you throughout the year if we are linked to your Pennie.com account. Pennie retained our previous Healthcare.gov relationship as the broker for MOST of our clients.
If we connected regarding 2022 coverage, you need not read further. If we have not connected, in most cases, our clients have been auto-enrolled into their coverage for 2022. You can make changes to coverage up to the deadline of January 15 , 2022 (Jan 31st in NJ).
Pennie and GetCoveredNJ made the process easier for us to coordinate with clients, or those who would like to become clients (no fees or price increases for year-round service). With a few clicks you can add us to your Pennie.com, GetCovered.NJ.gov, MarylandHealthConnection.gov, and Healthcare.gov accounts.
After enrollment, look out for communications from Pennie/GetCoveredNJ (or other exchange for non PA clients) in case they request additional information – we can help if you alert us. Text a photo of any letters or forward any emails you need help with.
If you have a friend or loved one who needs help, feel free to pass along our contact information!
Our consultations can be done over the phone, zoom or video conferencing platform of your choice. The fastest way to get in touch with us is via text (267-374-0975) or email!

For our Clients who have Medicare, our brand-new Medicare webpage is full of valuable information as well as self-service quoting tools (you call us, we won't call you unless you want us to), presented in an easy-to-follow format. Here's the short cut: https://www.doitformemedicare.com
For our Clients who are in need of Health Insurance, help with Pennie, GetcoveredNJ, MarylandHealthConnection, or Healthcare.gov, we sought to create a unique Health Insurance shopping and renewing experience. Go to our "Fee Free Help" menu for more details on how to work with us for each exchange!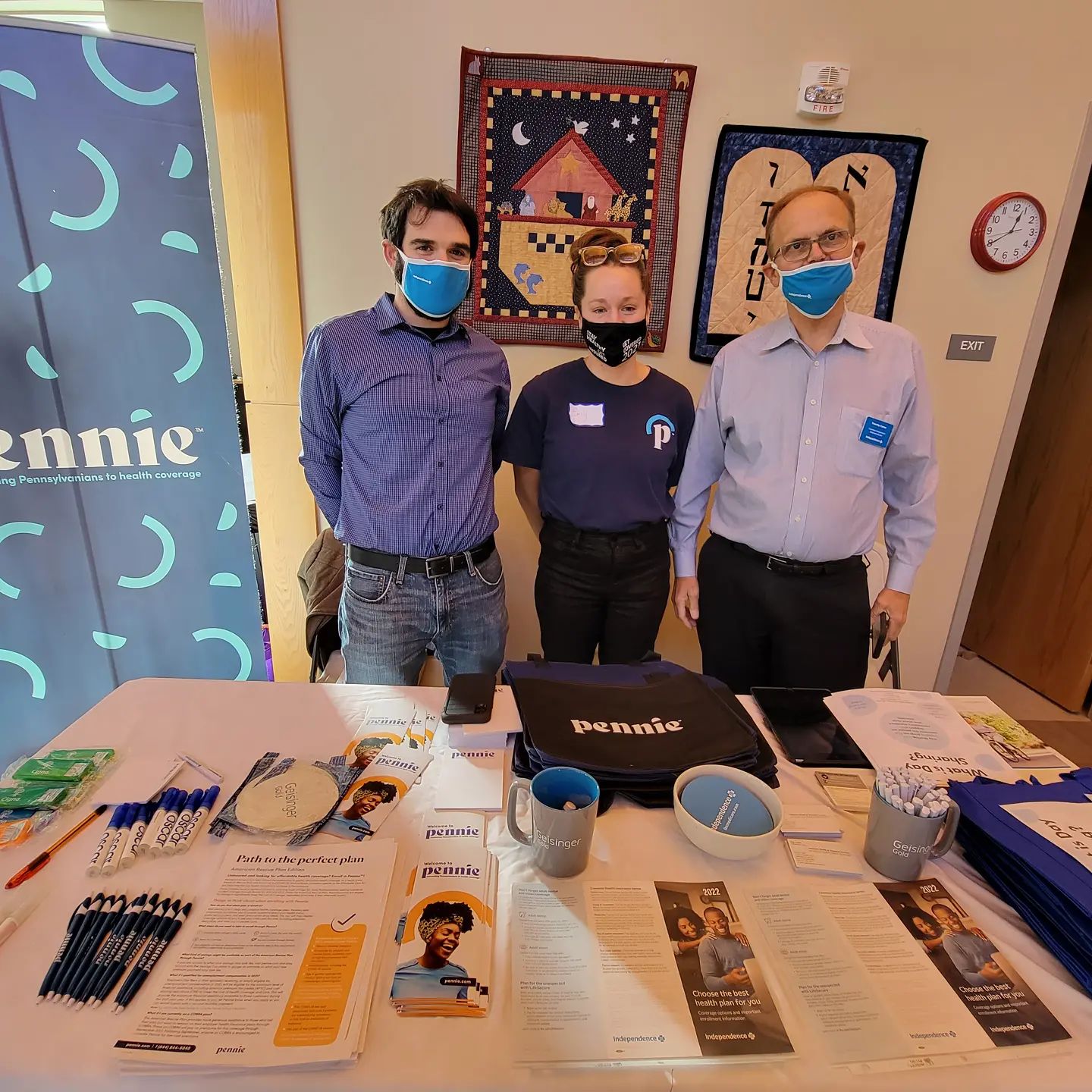 This time of year can get hectic, but we are here to help. To organize phone appointments this year we are using the services of Calendly. You can select a time to have a phone or virtual consultation with Joe to discuss your 2022 options for Health Insurance.
Pennie Open Enrollment is November 1st to January 15th!
GetCoveredNJ's Open Enrollment is November 1st to January 31st
Maryland Health Connection and Healthcare.gov's Open Enrollment is November 1st to January 15th!
If you are not one of our clients already, here is a video explaining how you can work with us!
Do It For Me Insurance offers Life Insurance options through dozens of companies. Here is only one of our many options. The company is Bestow (owned by North American) — they have a streamlined approach to quoting and enrolling in Life Insurance, without a medical exam/nurse visit to your home.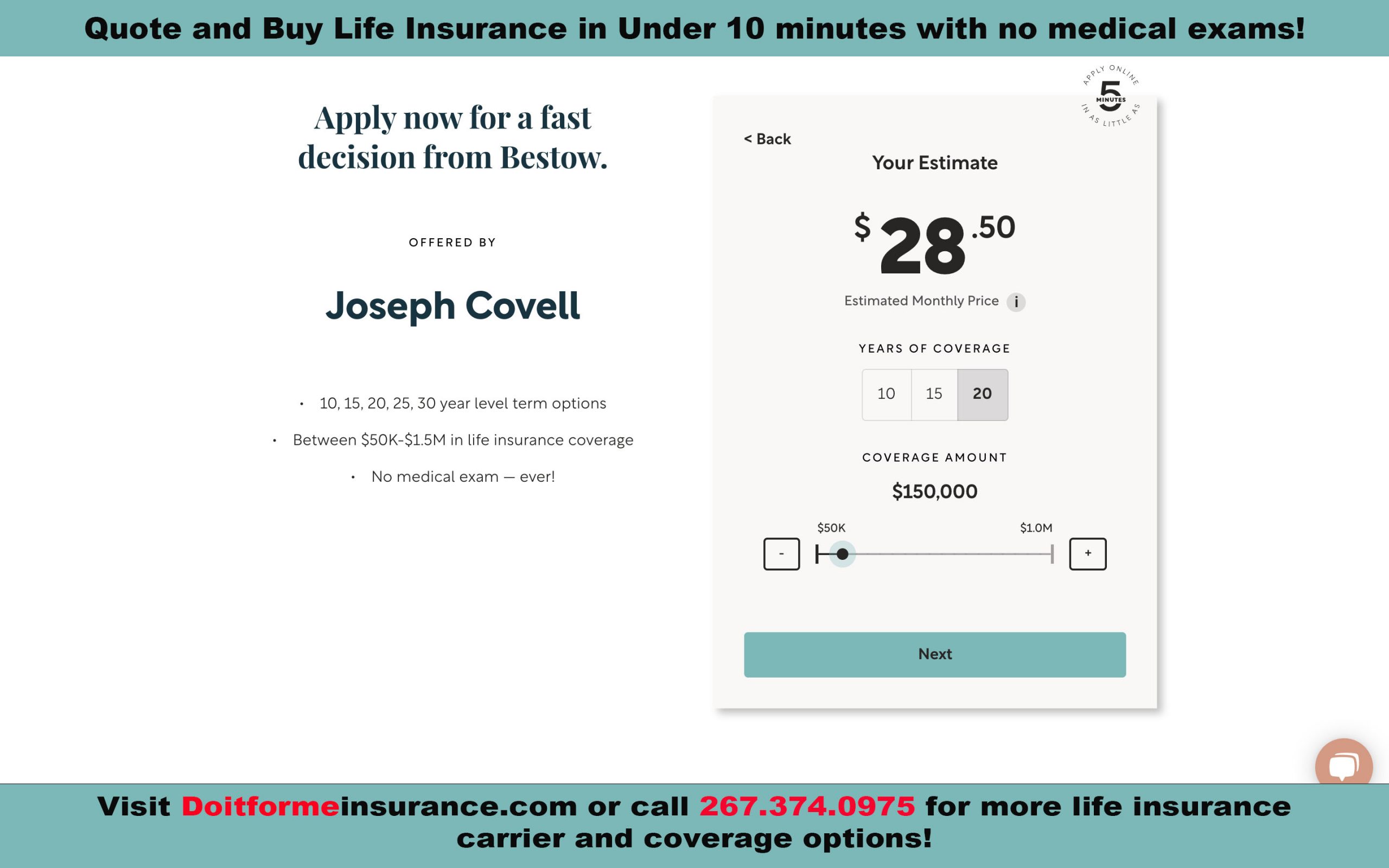 If you are healthy but sick of paying for stacked plans that include services you never use, we are here to help you decide if a less-expensive option serves your needs.
Please be careful of the junk "health plans" being sold by mass-telemarketers, cleverly disguised as health insurance. Read the fine print. "Health Plans" are NOT INSURANCE and will not catch you if you fall. Protect your income and assets with insurance which includes a STOP LOSS.
The maximum length of Short Term Medical in PA remains approx. 12 months (360 Days). Click here to quote and enroll!
Short Term Medical requires that you answer medical questions, but this is the only "Obamacare alternative" that protects your income and assets with an out of pocket maximum or "stop loss". Pair it with UHC's Health Protector Guard for a more comprehensive plan! Quote UHC Options Now (I recommend a higher deductible Short Term with a Health Protector Guard option that fits your budget).
We still have health insurance available through a few local and national associations, so for those not eligible for the subsidy and in good health – there are more options!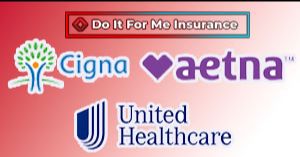 In most states it is very hard to compete with the value of the local Blue Cross, and in most states we have access to the local Blue!
Ambetter, Oscar, Bright Health, Cigna, Anthem Blue, United Healthcare and Molina are continuing to expand nationwide and are offering competitive options in existing and new markets. Do it For Me Insurance assists consumers in many states, so feel free to shop all offerings right on our website.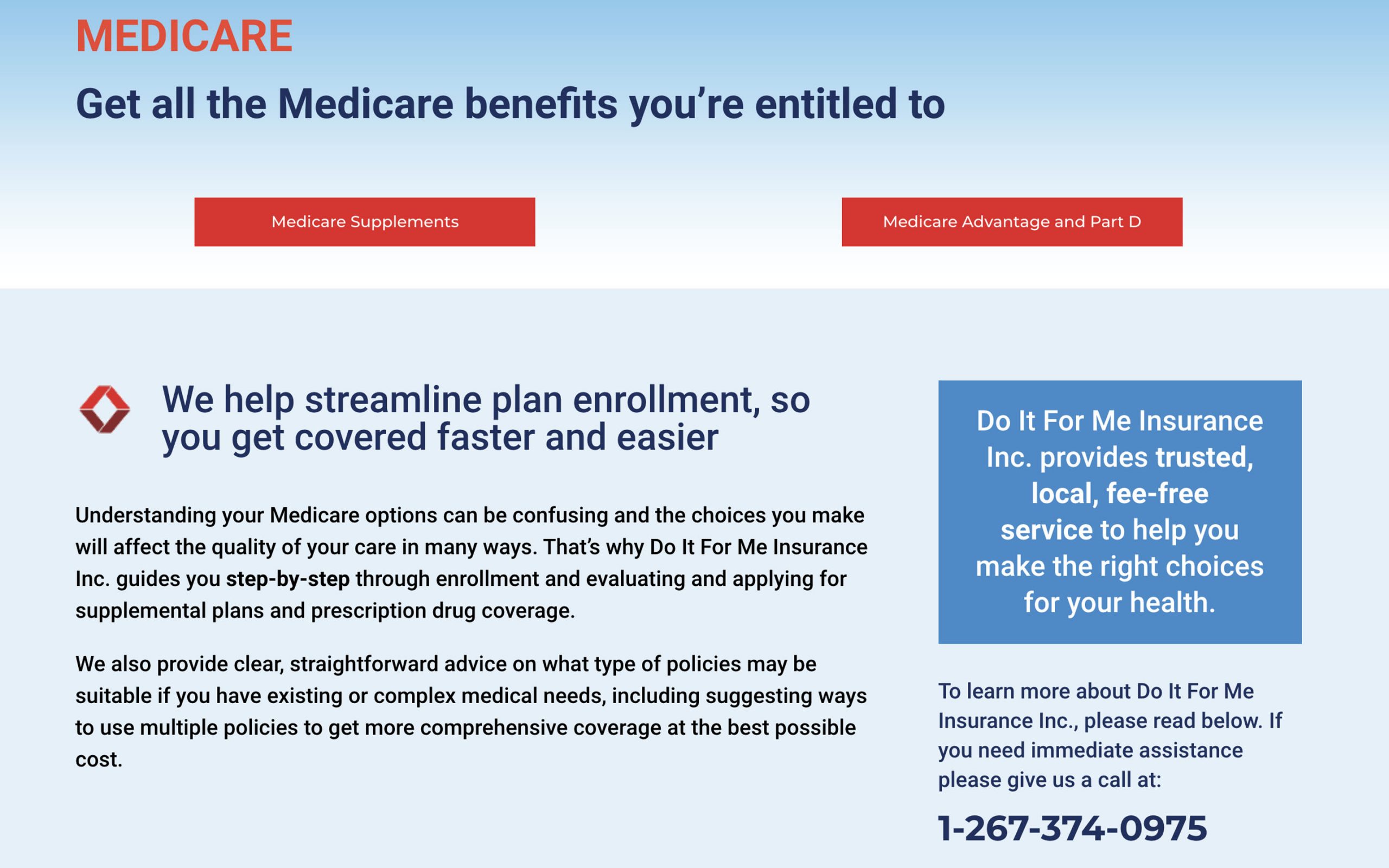 During this busy time of year we will make every effort to return your call within 24 hours! Joe checks his e-mail around the clock, and you may get a quicker response if you email him at:
[email protected] or text 267-374-0975.
DoitForMeInsurance and Joe Covell also handles your Dental, Vision, Life, Home, Auto, Group Health, and Business Insurance Needs! Shop everything on our website!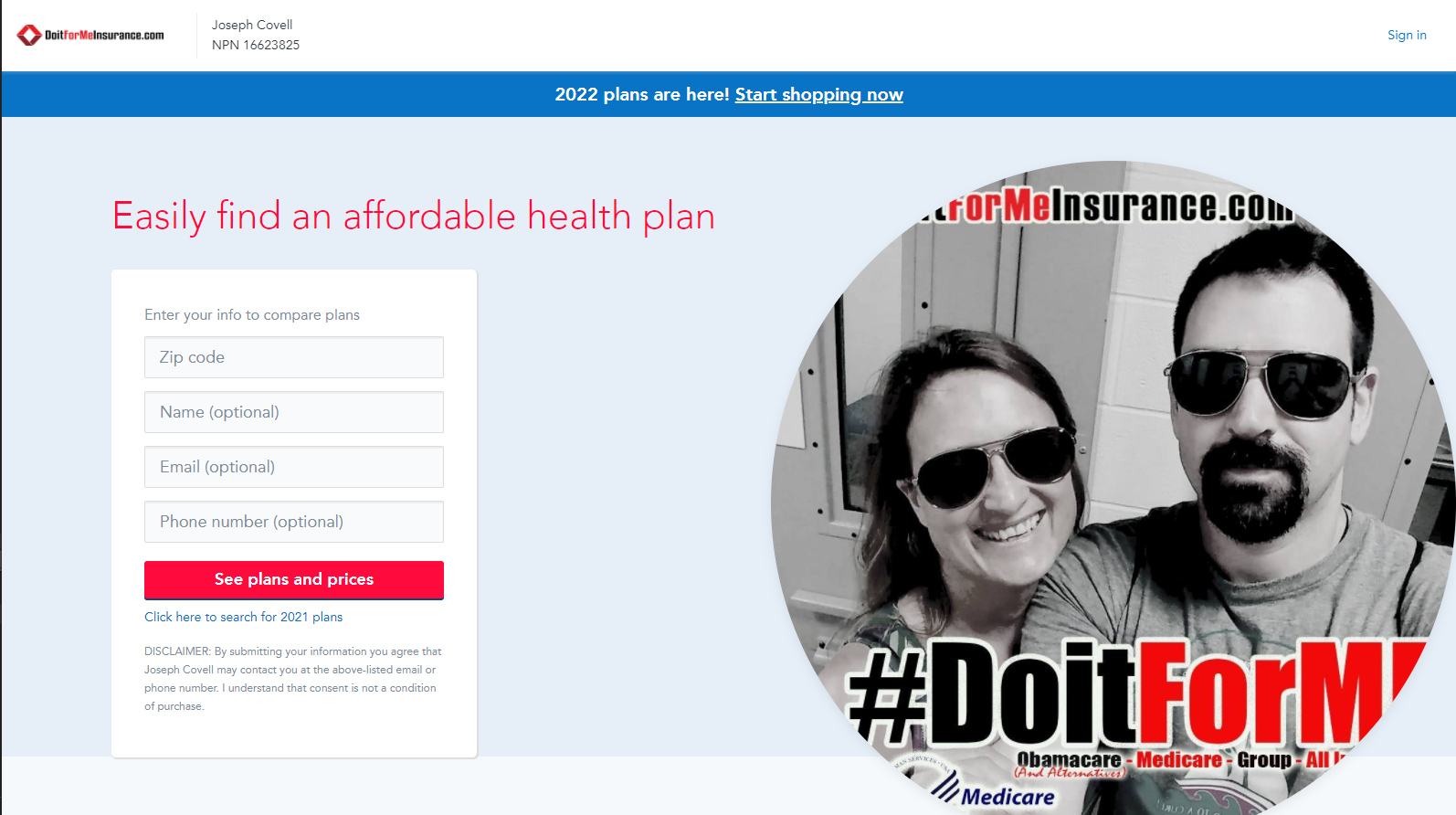 Contact us today to explore all your insurance options, or to book your November phone/zoom appointment. Enrollments can be done over the phone, e-mail, text, or if you prefer to do on your own, you can select "Jospeh Covell" (National Producer Number 16623825) as your broker on Pennie.com, Getcovered.nj.gov, marylandhealthconnection.gov, or by inputting his NPN on Healthcare.gov, so we can assist you year-round. Office appointments are available upon request. Our office is COVID-19 complaint with all CDC safety precautions. We are a certified Independence Blue Cross #SafeEnrollmentSpace for both the Over and Under-65 communities! Please email [email protected] or call/text 267-374-0975. If we don't answer, please text or voice message your name and contact information. You are important to us.

We Handle All Forms of Insurance (Home and Auto only PA, NJ, and MD). Visit our brand-new site for state-of-the-art quoting tools, our blog of past newsletters, and much more information!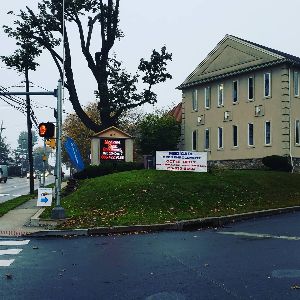 We Handle All Forms of Insurance (Home and Auto only PA, NJ, and MD). Visit our brand-new site for state-of-the-art quoting tools, our blog of past newsletters, and much more information!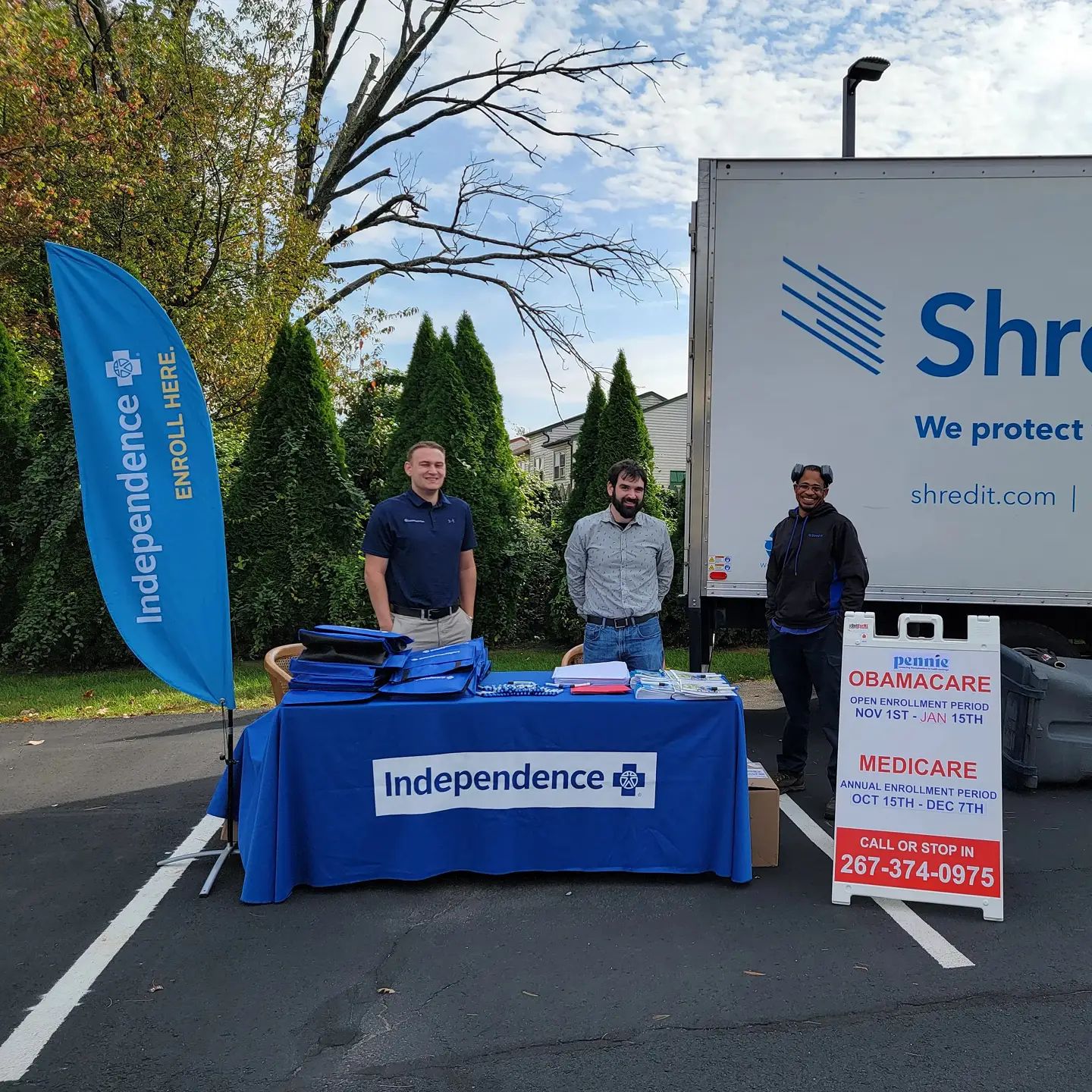 Independence Blue Cross (Philadelphia, PA Region) recommends an accident, critical illness, or hospital plan to expand your coverage. These are plans that PAY YOU directly (or the provider) when unforeseen events occur, similar to Aflac (we offer them too) but endorsed by Independence Blue Cross. For example, it would help with lost wages while out of work. These plans are offered through Lifesecure and are available in most states. Click our easy to use link for more details and pricing
Warning: This is NOT HEALTH INSURANCE, it is an indemnity plan meant to fill gaps that currently exist within health insurance.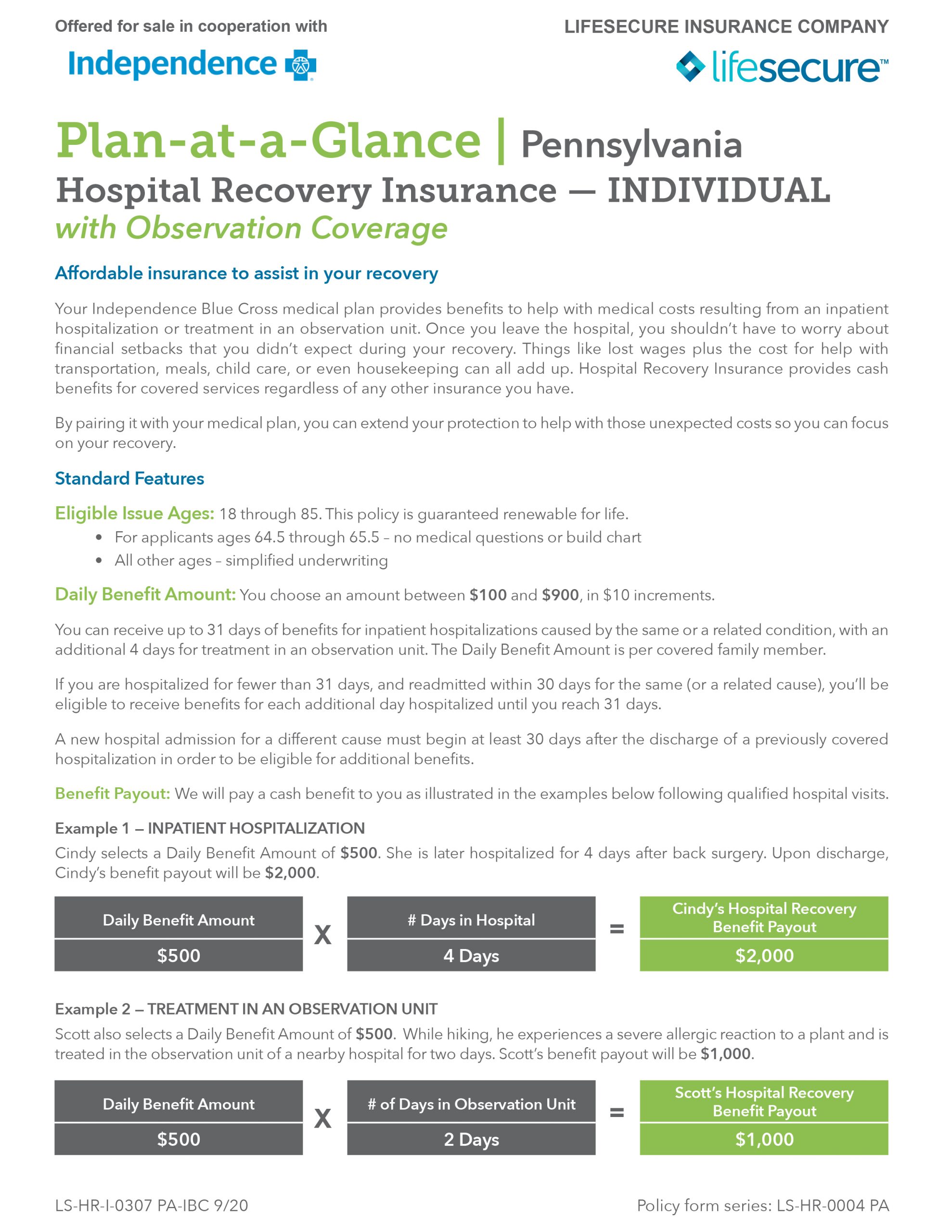 Joe and Robyn are sincerely grateful for your continued support of our small business.
Joseph L. Covell
PA, NJ, DE, MD, FL, MI, GA, SC, VA, OH, TX, and most other states Licensed Health, Life, Disability, Property, and Casualty Insurance Broker
Custom Benefit Plans, Inc.
Source Insurance Group
www.doitformeinsurance.com (formerly www.myobamacarebroker.com / www.mytrumpcarebroker.com)
Cell: 267-374-0975
Fax: 215-830-0908 (attention: Joe Covell)
E-mail: [email protected]
Robyn Barto
Licensed Health and Life Insurance Broker
www.doitformeinsurance.com
Cell: 267-885-8823 (no voicemail, text a message)
Fax: 215-830-0908 (attention: Robyn Barto)
E-mail: [email protected]